project / Hardware showcase
I custom built my first desktop when i was 13, and ive been slowly upgrading them since. My current desktop specs are; a Ryzen 5 3600, 32GB 3600mhz RAM, a 2080 Super, and a 1TB SSD. I have 1x 144hz 1440p 27″ Monitor, and one 24″ 60hz 1080p monitor.
I also have a Oculus Quest 2 VR Headset and a ThinkPad X1 Carbon Gen8 Laptop.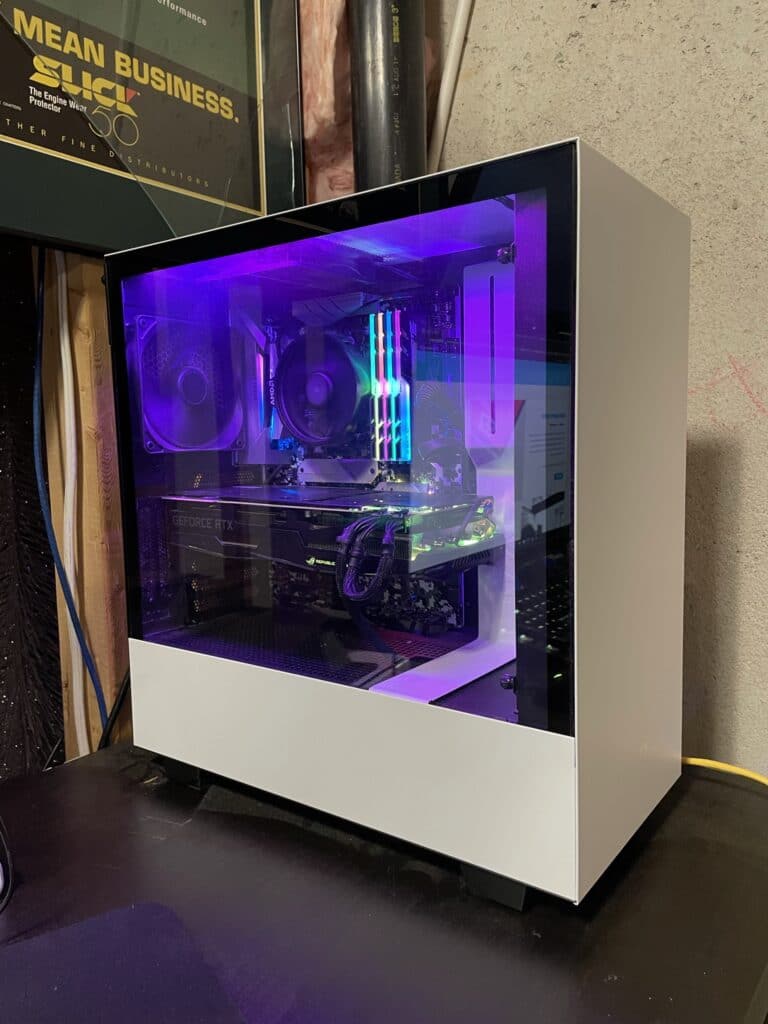 My HomeLab consists of the following:
Dell T5500 running ESXI 6.7u3 (X5680 CPU and 48GB RAM)
Dell R730 running ESXI 7.0u3c (2x 2680v3 and 128GB RAM)
Mikrotik hEX router and CSS610 Switch
APC 1500VA UPS (costco special)
The SnowLab website you are viewing right now is one of my pet projects for learning how to self-host a website. It is using DirectAdmin as a control panel, WordPress for my CMS, Lightspeed Enterprise as the webserver, and Redis In-Memory Object Caching.
All of my sites are proxied through Cloudflare, for DDOS protection and additional performance optimizations. This site is running on an Ubuntu 22.04 LTS VM (4c/4gb) on my R730 Server.